Fujian is a one of the largest Manufacturing & Export Bases in China. Its economy has developed steadily in recent years. Its industry is based mainly on light industry with a full range of industrial categories which include metallurgy, coal, machinery, electronics, textile, paper-making and tea-making. In 2008, Fujian's GDP totals RMB 1,082.3 billion, ranking the 12th in the country. The population of permanent residents in Fujian amounts to 36.04 million, with per capita GDP at RMB 28,000.
According to the outline of Fujian's 11th Five-Year Plan for National Economic and Social Development, the province targets to increase its industrial value-added by an average of more than 12% annually to reach over RMB500 billion in 2010. The three leading industries of information, petrochemicals and machine building are envisaged to grow at an average annual rate of 20%, 18% and 15% respectively. The province will ultimately be built into an advanced manufacturing base in line with modern scientific development and the needs of a recycle economy.
The construction of a state-level information base along the coast of Fuzhou and Xiamen will be expedited. Major efforts will be made to build five state-level industrial parks: Fuzhou (Mawei) for display parts, Fuqing for monitors, Xiamen for semi-conductor illumination systems, Quanzhou for micro-wave communication equipment, and Putian for LCDs. Priority will also be placed on developing the petrochemical bases at Meizhouwan and Xiamen Haicang, with emphasis on key projects such as refining and petrochemical integration, Xiamen's para-xylene and Shishi's purified terephthalic acid.
Meanwhile, key industries including automobile, shipbuilding, aircraft maintenance, engineering machinery,
electromechanical equipment and environmental protection facilities will be further promoted. In the automobile industry, emphasis will be put on enhancing the scale and level of cooperation with Taiwan automobile enterprises and forming strategic partnership with major local and overseas automobile corporations. Steps will be taken to further develop South East (Fujian) Motor and Xiamen Golden Dragon Bus. In shipbuilding, the construction of key projects such as Quanzhou Shipyard will be speeded up, with the aim of turning the province into one of the nation's major shipbuilding bases.
The province will also encourage the development of traditional industries with competitive advantages, including textiles and garment, shoe-making, construction materials, metallurgy, forestry and food processing.
New - and high-tech industries are another focus for development. The two national-level and five provincial-level high-tech development zones in Fuzhou and Xiamen will be used as bases for establishing some 100 new- and high-tech demonstration projects and 150 new - and high-tech enterprises with output exceeding RMB100 million. During the 11th Five-Year Plan period, output from new- and high-tech enterprises is projected to grow by over 20% annually and to take up a 30% share in the province's total exports. The major new- and high-tech industries to be developed include integrated circuit, software, optoelectronic, biotechnology, environmental protection and new materials.

Featured Industries
Apparel Industry
In recent years, all textile and apparel enterprises in Fujian Province have been committing to launching the plan of brand cultivation. Brand establishment started in the coastal areas in the east of the province, and there have gradually shaped up brand clusters with regional and industrial features. There have emerged well-known brands enjoying their high reputation as well-know brands at home and abroad, such as SEVEN NINETEEN SEVEN, k-boxing, SEPTWOLVES, Fordoo, edenbo, Tries, Ports, MINZE-STYLE. Over 50 kinds of products have won the title as "Fujian Province famous brand products", and 15 kinds of products were state-designated products exempt from quality (surveillance) inspection. In addition, a batch of enterprises have won such titles as "China Well-known Mark" and "Fujian famous brand" while various textile and apparel enterprises have won unusual glories in national assessments on enterprises in terms of competitiveness. Self-owned textile and apparel brands in Fujian have become the first choice for consumers through accumulation and careful management during many years and their comprehensive market shares have further increased. Therefore, preliminary effects of brand strategies have been seen.
Most textile and apparel industrial clusters in Fujian give priority to the regional economy of local countries and towns. They tend to have a high level of industrial concentration, relatively consummate matching utilities, fairly low production costs, distinct interactions between the industry and the market. Thus, the driving and interaction effects of such clusters are fairly obvious. For the moment, the textile and apparel industry in Fujian has already stepped into a new pattern of all-around development featured with prominent industrial clusters, complete industrial chains, enlarging enterprise scale, brilliant industrial characteristics, a great number of well-known brands, and enhanced competitiveness for the industry as a whole.
Light Industry
Light industry is an important part of the economy of Fujian, covering 44 divisions of 22 sectors.
In 2007 there are 6,277 light industry businesses of scale in the province, accounting for 42.2% of the total businesses of scale. The output value reached 168.37 billion RMB, taking up 32.98% of the total of Fujian, ranking the 6th in the country. The production of sports footwear, newsprint paper,
can, plastic pipe, sanitary napkin, mercury, alkali and manganese-free batteries and 17g/ m² copying paper is rated high in the country. The light industry has 17 "Name Brands of China" and 216 " Name Brands of Fujian". Among the brands popular at home and abroad are Xingguang newsprint paper, Qingshan bag paper, NANFU battery, ANTA Sports footwear, Yinlu eight treasures porridge, ANERLE sanitary napkin, and Fuguiniao leather shoe; 75% of the light industry output value is generated in five major sectors, including shoemaking, art ware, plastic product, paper making, paper pulp making, and food, the scale of which rank the 2nd, 4th, 6th, 8th and 8th in the country respectively.
Fujian has developed a group of competitive and sizable light industry, Zhangzhou and Xiamen fruit, vegetable and edible fungi processing industry, coastal aquaculture product processing industry, Quanzhou casual food industry, Dehua porcelain industry, northwestern Fujian's integrated industry of forestry and paper making. The major sectors of Fujian's light industry rank high in the country in terms of industrial scale, level of equipment, ancillary system, brand image, sales network, and so on.
Machinery Industry
Machinery industry is one of the three pillar industries listed as a key sector of development in Fujian's "tenth five-year plan". By the end of 2007, Fujian had 2,436 machinery businesses of scale. The industrial output value of the year amounted to 207.142 billion RMB, ranking the 2nd among different industrial sectors, accounting for 15.7% of the industrial output value of the whole province. Fujian's output value of machinery industry ranked the 13th among different provinces and municipalities of the country; the value of export on delivery ranked the 6th place in the country, with the growth rate ranking 25th of the country. With regard to the output and sales of the major sectors of the machinery industry, electric machinery and equipment manufacturing saw the fastest growth; with the influence of the receding automobile market, however, the communications and transportation equipment manufacturing sector was on the decrease; the manufacturing sectors of special-purpose equipment, general-purpose equipment, metal ware and apparatus maintained a relatively rapid growth.
Electronic Information Industry
Fujian has basically developed computer and computer peripheral industry clusters in Fuzhou, mobile communications industry clusters in Xiamen, digital video and audio products industry cluster in Fuzhou, Xiamen and Zhangzhou, as well as software business clusters, which are led by two software parks in Fuzhou and Xiamen respectively and specialize in applicable software development, completed with the development of middleware and embedded software. The software clusters cove 34 leading businesses in the field. The output value of the clusters accounted for about 80% of the total of the sector.
Fujian plans to accelerate the R&D and manufacturing of micro-computers, digit communications products, 3C integrated products, chip resistors and capacitors, semi-conductor lighting and automobile electronics, accelerate the development of IC industry, especially the development of IC designing, and introduce the production line of 8-inch IC chip. Meanwhile, with carrying out of the "Digital Fujian" project, Fujian will make great efforts to develop software supporting the building of governmental information networks, and application software of telecommunication and finance sectors, with an aim to build information networks among the major businesses of the provinces.






Xiamen Profile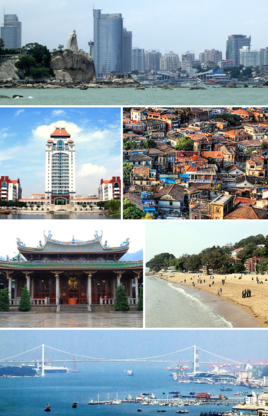 Xiamen is an island city with a rich and dramatic history,replete with pirates, rebel leaders, and European merchants. Now linked to mainland Fujian by a causeway, Xiamen retains a strong international flavor. Known in the West as Amoy, Xiamen has a long history as a port city, and later became a center of British trade in the 19th century. Their foreign settlements, later taken over by Japanese invaders at the start of World War II, were established on the nearby small Gulangyu Island. Many of the old treaty-port and colonial buildings in Western styles survive. Xiamen was declared one of China's first Special Economic Zones in the early 1980's, taking advantage of the city's heritage as a trading center and the proximity to Taiwan. Today Xiamen is one of China's most attractive and best-maintained resort cities.
Xiamen was founded in 1394 at the beginning of the Ming dynasty as a center of defense against coastal pirates. Its prosperity was due to its deepwater sheltered harbor, that supplanted nearby Quanzhou, the port that had been the center of the maritime trade with the Indies.

In the mid-17th century, Xiamen and Gulangyu Island became a stronghold of Zheng Chenggong, known in the West as Koxinga, a Ming loyalist who held out against the Manchu invaders until being driven to Taiwan. Born in Japan to a Chinese pirate father and a Japanese mother, Zheng became allied with holdout Ming princes in the south who hoped for a restoration. He built up a resistance force of some 7,000 junks and a mixed force of three-quarters of a million troops and pirates. In 1661 he drove the Dutch from Taiwan and set up another base there, before his death in 1662.

After the Opium Wars Xiamen became one of the first treaty ports to be opened to foreign trade and settlement following the Treaty of Nanjing in 1842. Gulangyu Island was transformed into an international settlement, where many Victorian and Neoclassical style buildings still survive. The city's prosperity was due both to trade and to wealth sent back by Xiamen's substantial emigrant community of overseas Chinese.

Prosperity returned to Xiamen in the early 1980's when Xiamen was designated one of the four Special Economic Zones .

Welcome To Visit Xiamen Yeyang Stone Groups .We are stone factories which located in stone hometown ---Xiamen & Shuitou China, and have been in stone manufacturing field for over 23 years since 1993.

Our Main Products

&

Markets

:
Our Main Products :We offer stone products like Granite & Marble & Quartz Countertops ,Vanity tops ,Kitchen Countertops & Bathroom Counter top ,Big Slab ,Project Cut-To-Size, Tile, Stone Sink & Basin, Fireplace ,Mosaic, Paving Stone & Stairs ,Column , Sculpture ,Fountain, Landscaping Stone items...
And so on, and materials we use like Granite, Marble, Basalt, Slate, Sandstone, Travertine, Bluestone , Quartizite ,Artificial Stone...etc.
Our Main Markets :Our stone products are hot selling in North America, Europe, Southeast Asia/ Mideast, Australia,etc.

Why Choose Us?
1. Competitive Price:
As manufacturer ,we are competitive in price Meanwhile ,as local well known professional good support from other factories .We have been selling to more than 20 countries regularly ,critical market and most price competitive.

2. Multiple Products:
Our products variety is multiple, including Granite & Marble & Quartz Countertops ,Vanity tops ,Kitchen & Bathroom Counter top ,Big Slab ,Project Cut-To-Size, Tile, Stone Sink & Basin, Fireplace ,Mosaic, Paving Stone & Stairs ,Column , Sculpture ,Fountain, landscaping items..., and so on. So, no matter what kind of stone you need, even those which aren't included in our product catalogue, we could find them for you too, which is one of our advantages.
we are the only one company who has the family factories are also into the travertine, sandstone, artificial stones, paver stone, sculpture products and so on.

3. Quality Control
The quality of all products is under our control strictly, so we could make sure that what we offer to you is superior and quality product. From the beginning of production to the examination of finished goods, we all try our best to avoid any mistakes carefully.

4. Competitive Service
Since we specialize in importing and exporting all kinds of stone for a long time, we could provide full-service for you. We respect you, our customers, and your decisions, but it doesn't mean we wouldn't provide good suggestions for you. To concern what you concern; to provide what we should provide.

5. Custom Design
If you couldn't find the special specification you need, please contact us. We could make the specific product you want according your requirements.

Our effort and our clients' support make always the win-win business between clients and us, this makes both go further.
We sincerely welcome new potential clients to contact us, we will not only supply you the right materials based on your required quality with competitive price, but also provide you nice service via quick reaction with constructive solutions.

You will satisfy with us from the beginning to the end !.

More Contact Details:

Our website: www.china-stone-experts.com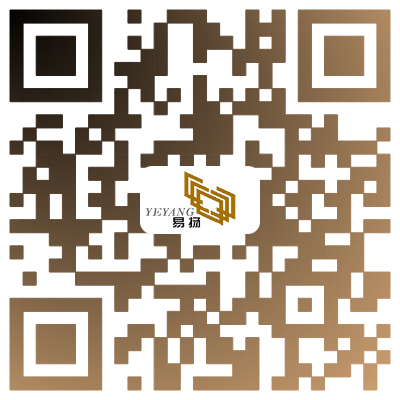 Our Facebook.com Company Page: https://www.facebook.com/yeyang.stone.manufacturers
Our Twitter.com Company Page: https://twitter.com/xmyeyangstone
Our Youtube.com Company Page:https://www.youtube.com/channel/UCc1xdoKljuLqRshFz9FCisw/feed
Our Google Blog Company Page:http://xmyeyangstone.blogspot.com/
Our Google+ Company Page:https://plus.google.com/116931347572123440060/posts
Our Pinterest.com Company Page:https://www.pinterest.com/ChinaCountertop/
Our Linkedin.com Company Page:http://www.linkedin.com/company/xiamen-yeyang-stone-factory
Our Flickr.com Company Page:https://www.flickr.com/photos/134866618@N07/
Our Tumblr.com Company Page:http://china-stone-expert.tumblr.com/